Another blog in reply to the top response in my previous blog poll: "Want to get to know you (ie: favorite things, feelings about things, events, opinions, etc.)"
This blog I shall discuss about my views about the penis. 😉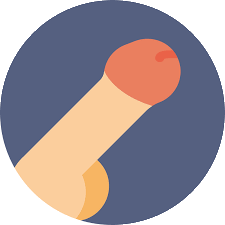 Below taken from my profile.
Quote

Large Penis - Nothing gets me more hot & bothered & wet than a nice huge, thick, fat cock! I really do enjoy a really nice firm, erect, circumcised penis with a nice spongy tip that is about 7 to 7 1/2 inches & about 6 to 7 inches in girth. No pubic hair is definitely a bonus!
I will admit my weakness is black men that have a large dick! I really enjoy & admire penises & seeing a man that has a nice well hung / endowed penis! They just hang there, in various states of length & girth, color & stiffness!
Oral Sex - I love sucking on a penis! I enjoy taking a nice big penis into my mouth & sucking on it. Especially the special treat that I get afterwards! Of course feeling a tongue probing at my bald tanned pussy is nice as well.
Anal Sex - I love taking it in the ass! I really do enjoy the feel of a man's erect penis penetrating my asshole. I've had the pleasure of 7 men penetrating me up my tanned ass with their very erect penis!

With that being said, a couple months ago I was perusing through EBay & came across this nice lil item. 😊

https://www.ebay.com/itm/K335-P-Mens-Willy-Pouch-Penis-Sock-Warmer-Sleeve-Printed-Space-Dyed/181383535573
As you can see they ask for what size. I noticed for a large it states "fits 7~9" in length". I just wonder how many they've sold in this size cause a 7 inch penis is rather nice just as much as an 8 inch. But damn, up to a 9 inch penis! Apparently they took a well endowed black penis in mind when making these! Don't have XL so I guess you're outta luck if you have a penis larger than 9 inches! 😂😉
Out curiosity, I checked while composing this & seems as though "large" is sold out! Find it funny that small "fits 4"~5.5" in length" is still in stock! 🤔😂
Trust me, I think I've seen my fair share & had fun with plenty of really nice penises during my time & a 9 inch dick is really something to behold! Matter of fact some of the black men that fucked me in my first porn had some really nice, huge dicks which I am sure ranged from 7 1/2 up to or close to 9 inches.

For the record:
I wanna set this straight. Yes, its true that most women desire a really nice large penis. Yes a really nice, large, thick penis is pleasing to the eyes but there are limits to them.

Let me explain.
A flaccid (limp) penis that is about 7 1/2 - 8 inches or more in length is enjoyable to look at & to fantasize about feeling it inside you, but a flaccid penis that this 5 1/2 - 7 inches in length is better cause they have much more to grow & can erect much larger than a large flaccid penis. Girth (thickness) of a penis also plays a part as well. While some women like a well hung penis, some may lack in girth & vice versa.
Agree? Disagree? 🤔
Please reply below with your comment.
3

2